One Day Cruise from Athens to 3 Islands of the Soranic Gulf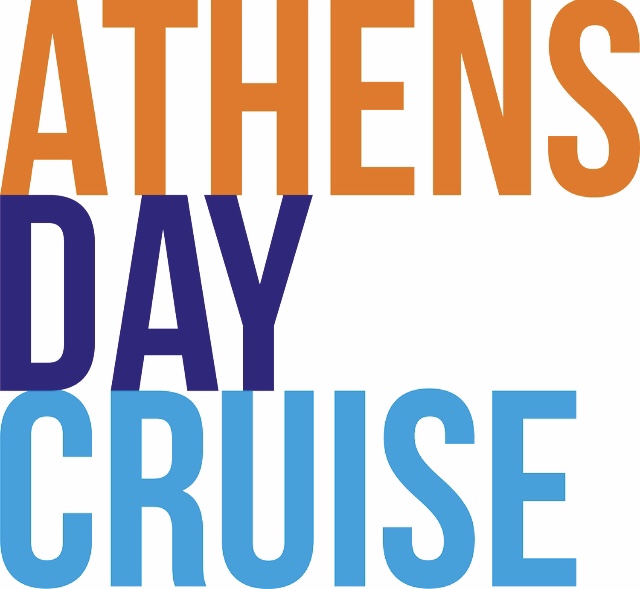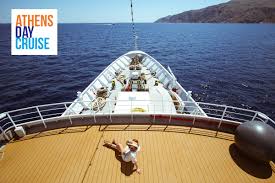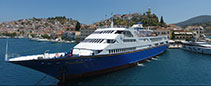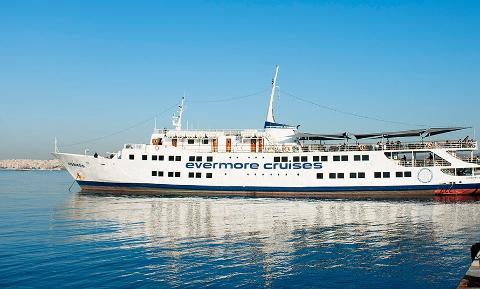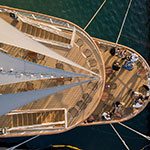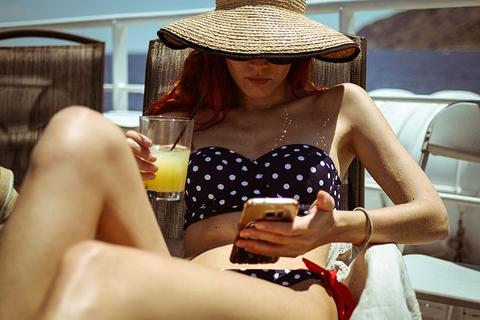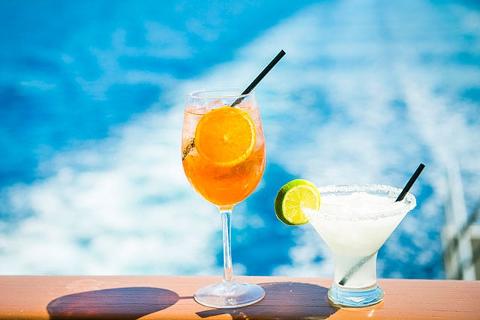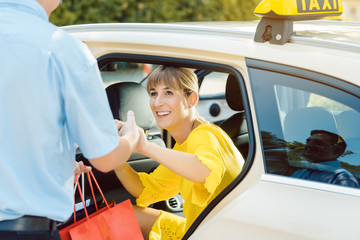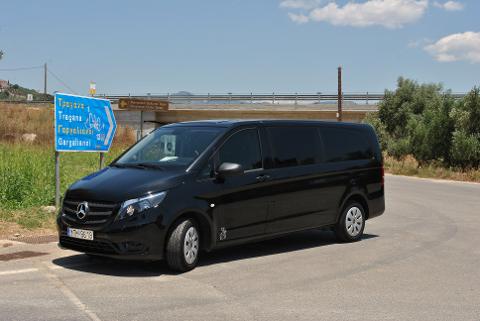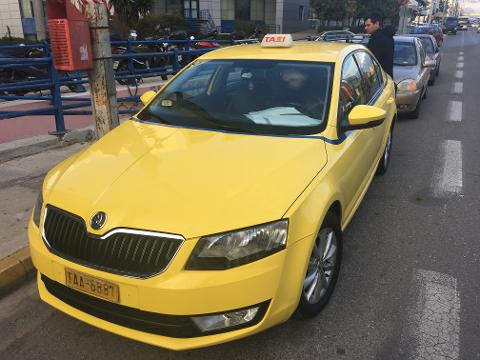 Duration: 12 Hours (approx.)
Location: Athens, Attica
Product code: 1 day cruise CATT
One of the beauties of traveling to Athens is a captivating cruise to the magical islands of the Saronic Gulf. Athens Day Cruises offers you the beauty of a day cruise to three islands, Hydra, Poros and Aegina with the promise of a world of pleasures on board.
Your Greek island cruise from Athens begins with the colors of the sea, fresh salt air and the gentle breeze of the Saronic Gulf to heighten your senses.
Imagine a day filled with golden moments on a day cruise from Athens, island hopping from Hydra, Poros and Aegina, aboard Athens Day Cruises, spacious, 3-deck cruise ships with every comfort and convenience to meet your expectations.
Our live orchestra welcomes you on board with traditional Greek music and international favorites. You'll enjoy an optional breakfast on deck and delight in our well-balanced menu with Greek local products, including fresh fruit, yogurt and local honey. Lounging on our decks is an exceptional experience surrounded by the legendary blue waters of the Saronic Gulf. You'll appreciate many activities on board, such as listening to music while sipping your special cocktail, dancing and the fun of taking a Greek dance lesson. Our lunch buffet offers you an exceptional culinary experience featuring a variety of authentic Greek and Mediterranean cuisine accompanied by local wines (optional).
You can shop in our Tax Free store with a wide selection of prestigious Greek and international brands.

If a day trip from Athens to the Greek islands is top on your wish list, Athens Day Cruises 3 island tour is the perfect match for your cruising enjoyment.
Our special interest tours led by multilingual guides introduce you to the history and culture of Hydra and Aegina, with all the fun to suit your mood. We welcome you to join us for a unique journey of the senses on Athens Day Cruises one day cruise to three Saronic Islands for a full day of fun, culture and culinary discovery.
The basic cruise fee DOES NOT include the cost of the optional excursions, drinks or soft drinks available on board. Breakfast is optional and paid separately.
If any passenger is following a specific diet, suffers from allergies or simply food intolerance, the ship's personnel should be informed two days prior to the departure, so that the chef can create special menus accordingl
Athens Day Cruise' luxury VIP cruise from Athens is the ultimate travel experience for distinguished passengers who appreciate privacy and exclusivity. Our luxury VIP travel is in a class of its own with exclusive advantages and a more affordable cruise package, with more value for privileged VIP services. Our philosophy, in two words, is 'Unforgettable Hospitality' and you can expect a five-star, journey of the senses on your one day cruise from Athens (Hydra, Poros, Aegina).

VIP includes lunch buffet served in the separate VIP lounge, finger food first class, welcome drink (alcohol not included), Greek ouzo & meze, transfer from & to your hotel, fast lane embarkation, selection of 1 tour: Hydra Walking Tour or Aegina Panoramic Tour & a private tour on the bridge by the captain.

When cruising on Cosmos, one of the fastest cruise yachts, our distinguished passengers will experience the utmost in comfort for luxury travel on your adventure cruise to cosmopolitan Hydra, cinematic Poros and Aegina, the first capital of modern Greece. With a new specially designed VIP area, Cosmos promises our passengers a new standard of comfort, entertainment and luxury on the Athens one day cruise to the Saronic Islands.
When purchasing a standard ticket, you get the lunch buffet complimentary while any other service (i.e. tours, refreshments, coffee, etc.) are charged extra. The VIP ticket includes business class buffet served in the separate VIP lounge, finger food first class, welcome drink (alcohol not included), Greek ouzo & meze, transfer from & to your hotel, fast lane embarkation, selection of 1 tour: Hydra Walking Tour or Temple of Aphaia & St. Nectarios Excursion & a private tour on the bridge by the captain.
INCLUSIONS:

Private Transportation from and to your central hotel in Athens or Piraeus
Food, buffet.
EXCLUSIONS:
Drinks, coffee and breakfast (optional)

Admission fees (for the sites)
Tours on the islands (optional)

The driver will pick you up at 07:15am at the place you have booked, he will ask for you at the hotel or the address you have given. He will drive you to the port at Marina Flisvos / Marina Kallitheas. There will be a driver to pick you up with your return holding a sign with your name on it.

Our drivers are professional, polite and friendly. They will be waiting for you and know exactly where to take you. Their first priority is your satisfaction and safety. All drivers will help you and give you tips, and most drivers will know a second foreign language. All drivers on tours speak English. You are welcome to contact us for information, like
nice places to go and good walks around the city.
The cars are well maintained and clean. All of them have free wi-fi and some of them have 220 Volt outlets available.
If needed, we can also provide:
- baby chairs, a) up to the age of 1, and b) up to the age of 8
- wheelchairs
- phone chargers
Your Athens Day Cruise will begin at 8am from Marina Kallitheas (Cosmos vessel) or Marina Falirou – Trokantero (Platytera ton Ouranon vessel) or Anna Maru and will reach the port of Hydra, depending on weather conditions. The stop to Hydra lasts about 2 hrs and then the boat leaves for Poros where you'll have about 50 minutes to stroll around the graphic alleys of the capital. The next and final stop of the trip is Aegina; during your about 2-hour stay on the island you will have the chance to discover its authentic beauty and charming landscapes.
In order to live the experience of Athens Day Cruise, please select and complete all necessary information while booking. Based on the new European and Greek law we must have from all passengers full name, gender and age.

For any enquiries, please contact our customer support at +306994805050

CANCELLATION POLICY

You can cancel free of charge until 48 hours before your reservation starts.
After that time no changes of time, no refunds or cancellations can be made.
We reserve the right to cancel a booking for a full refund in the case of bad weather or site closures or health issues.

For any questions we will be more then happy to answer in 24 hours.

Thank you.