Highlights of Corinth and the Peloponnese Overnight Tour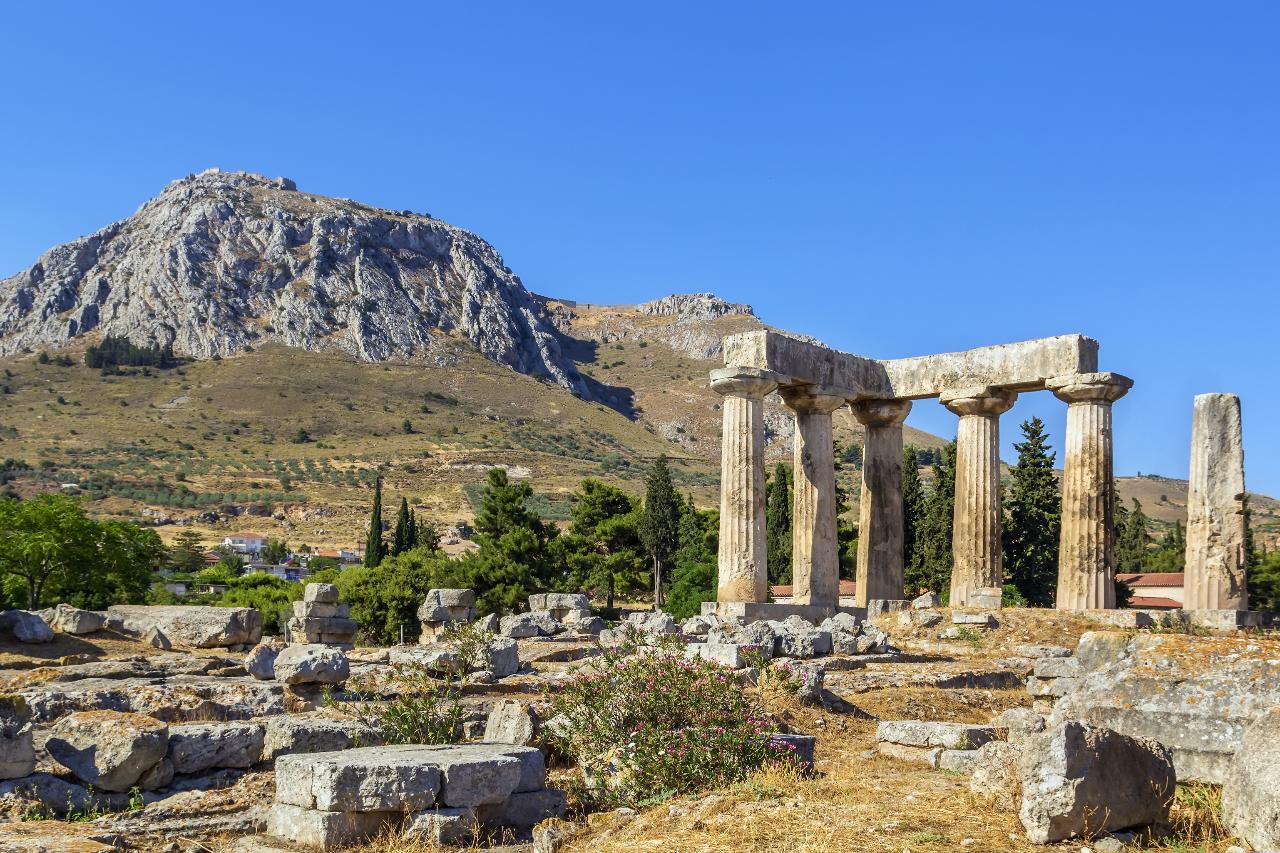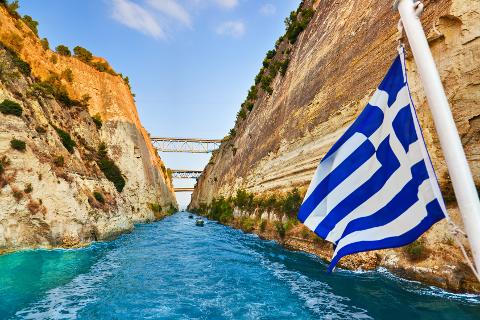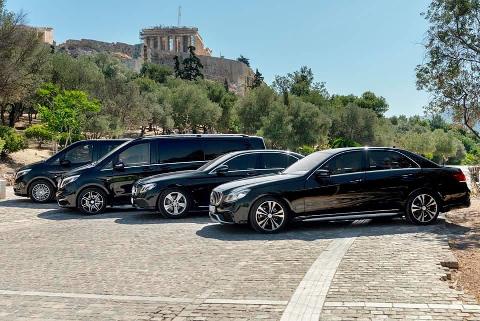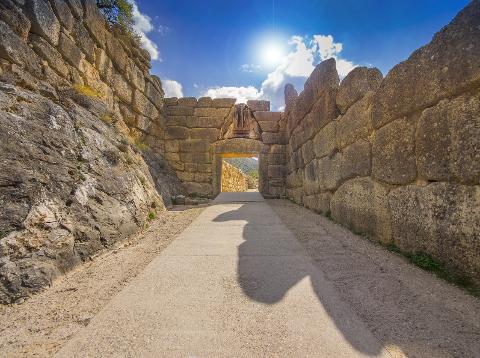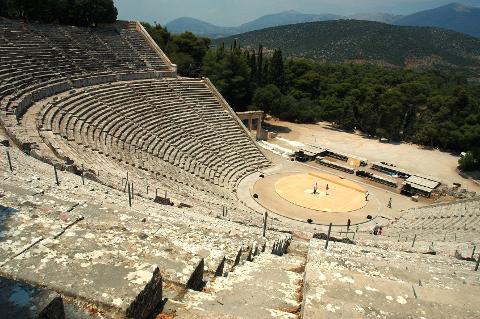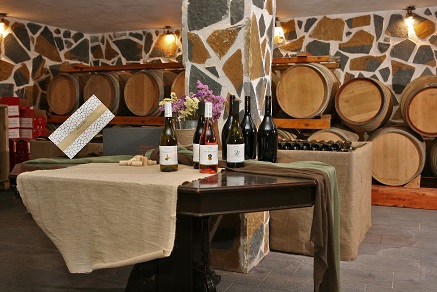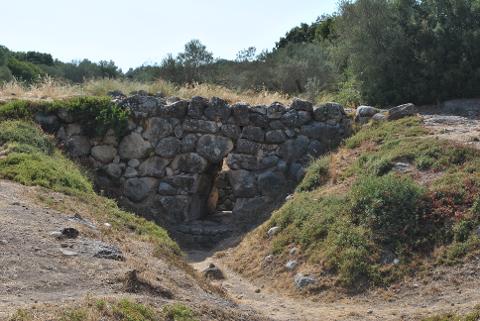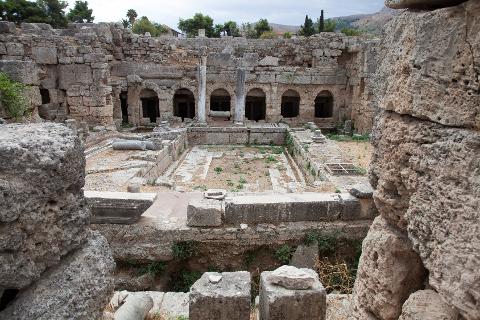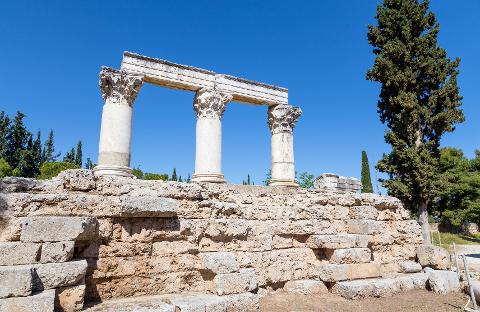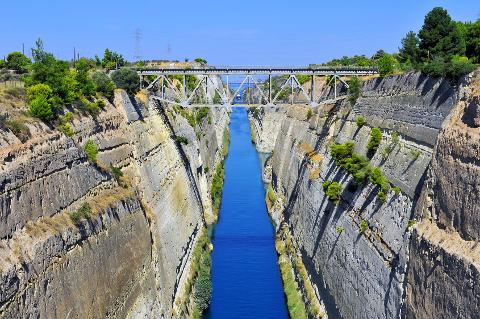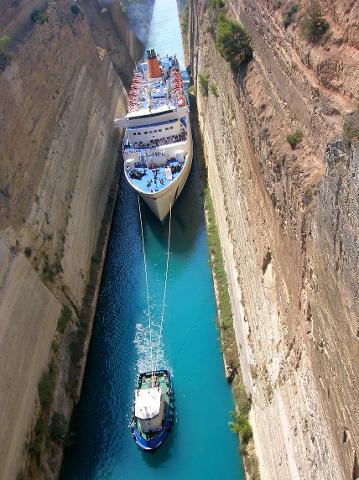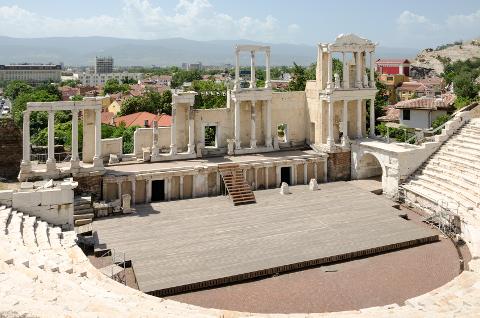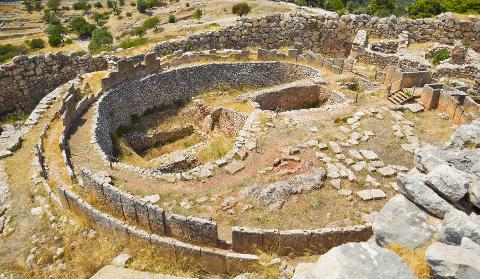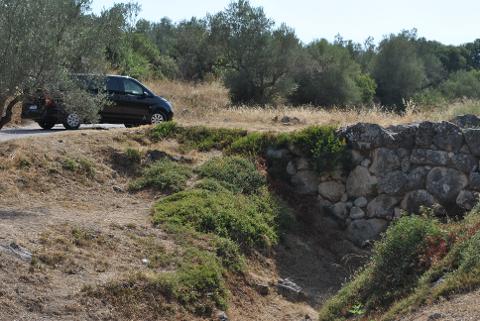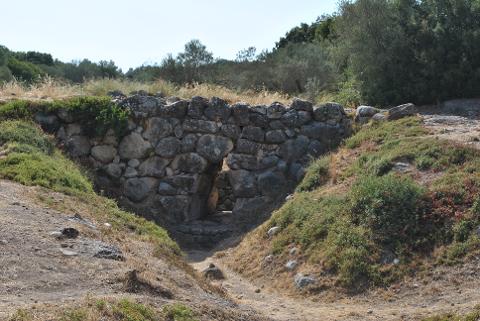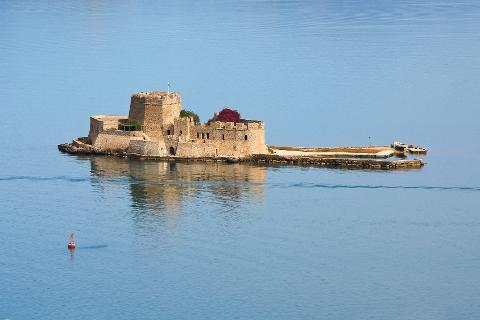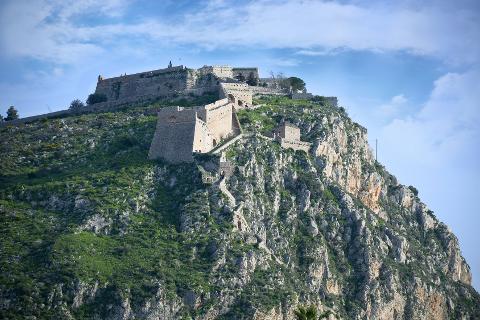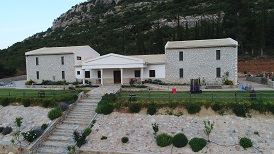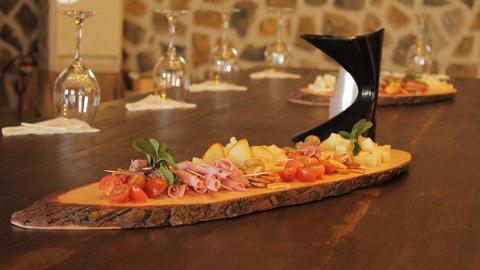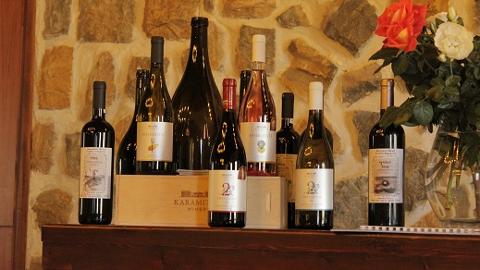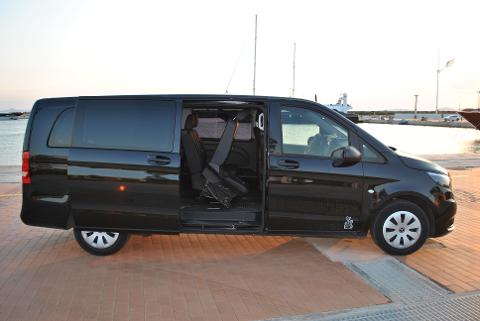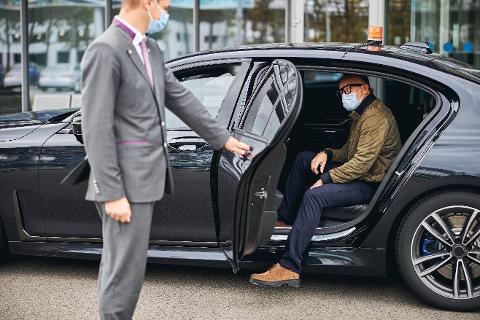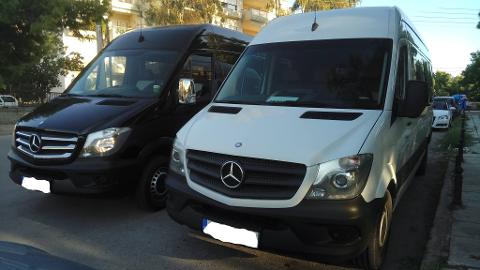 Duration: 2 Days (approx.)
Location: Nafplion, Peloponnese
Product code: Highlights Peloponnese GTS
DAY 1

CORINTH CANAL
We first go to the Isthmus of Corinth, a narrow piece of land connecting mainland Greece and the Peloponnese. There we will see the manmade canal which connects the Corinthian and the Saronic Gulfs. The canal was finished in 1893, but its history dates to as early as 602 BC. It has a length of over 6km, and its sides are 78m tall at the highest point. There are bridges across the canal for cars and people to pass, and which sink up to 12m underwater to let boats through.
ANCIENT CORINTH

The ancient city-state of Corinth was located on the narrow strip of land connecting the Peloponnese to mainland Greece, known as the Isthmus of Corinth. It is a site of extraordinary history, being inhabited for the first time in the Neolithic Period.
In ancient times, the city grew wealthy due to this strategic location and its control of the transportation of ships from the Corinthian to the Saronic Gulfs, and vice versa. It became one of the most important trade
powers in ancient Greece, rivalling Athens and Thebes, and had an extensive network of colonies.
In 400 BC it had a population of 90,000 people. In addition to being in a strategic location, at the intersection between east and west, it was also on fertile soil.
It was also the location of countless ancient myths, such as the myth of Sisyphus. Games-including the Olympics – were held in the devotional area of Isthmia. The ancient city was destroyed by the Romans, who built a new city in its place.
With a professional guide, we see extensive ruins of the Temple of Apollo that testify to Corinth's great prosperity. These have been uncovered since 1896 by the American School of Classical Studies in Athens and the Greek Ministry of Culture. It is also one of the places that Saint Paul visited and wrote letters to.
The Sunken City of Ancient Epidaurus
& photo opportunity of Saronic Islands
See where the Ancient City of Epidaurus lays under just a few meters of water off the Argolis Coast. Snorkeling possible if interested.

THE ANCIENT THEATRE OF EPIDAURUS
We travel to Epidaurus and see the world-renowned Epidaurus theatre. Built in the 4th century BC, it is famous for its acoustics, which are so perfect that words spoken on stage can be heard perfectly wherever you are in the audience.
PALAMIDI CASTLE

Stepping forward in history, we see the Palamidi Castle in Nafplio, built by the Venetians and famous for supposedly having 999 steps. According to legend, there were once 1000 steps leading to the castle, but one of them was crushed by Theodoros Kolokotronis, a leader of the Greek war ofindependence, during celebrations for a victory against the Ottomans.
Accommodation:
We stay overnight at Epidaurus or Nafplio in a 3- or 4-star hotel or a small boutique hotel depending on availability, " Please book your overnight accommodation. Find our hotel recommendations HERE"
DAY 2
Tiryns
See the amazing "Cyclopean walls" named because the Greeks thought that only a Cyclops could move such huge rocks into place. They are 8m thick and 13m high.

Argos - Ancient Theatre and Larissa Castle
Visit the oldest continuously inhabited city in Europe and see the Ancient Theatre, built in the 3rd century for 20,000 spectators. Also visit Larissa Castle – built during prehistoric times and a significant location during several wars.

ARCHAEOLOGICAL SITE OF MYCENAE
The Homeric city of Mycenae was one of the first great centres of the Greek culture, settlement on this site dates back to the second millennium BC. According to Homer, Mycenae was the seat of Agamemnon, who led the Greeks against the Trojans to take back Helen, the wife of his brother Menelaus. The ruins of the ancient city are famous for the amazing "Cyclopean walls" -so named because the later Greeks thought that only a Cyclops could move such huge rocks into place. You will see the Lion Gate, which formed the entrance to the royal court and palace.
WINE TOUR at:

BAIRAKTARIS or PALIVOU ESTATE
We also visit Nemea, an ancient wine-making region of Greece. Nemea is home to a grape variety named "Agiorgitiko" that is at least 3,000 years old. Due to the different microclimates in the region, there are a variety of different wines produced here, from fruity and light to mature and full-bodied. At the winery we discover how wine is made and try three different types of wine. It will be accompanied by a selection of delicious local "mezes", which is a selection of local foods similar to tapas.
THE DIOLKOS
We finish by seeing the Diolkos, an ancient track that connected the Saronic and Corinthian Gulfs, before having a meal and returning to Athens in the late afternoon.

Please use the promo code "GTS" to get a 10% discount.
After choosing your tour with all details needed you click on "Add Promo code", type in the code and then apply. After the discount has been made then you can continue booking.
Tour Itinerary
DAY ONE
Early pick up from Hotel
Drive over the Corinth Canal and stop for photo
Visit Ancient Corinth (1,5 hour)
Drive to Epidaurus
Visit Sunken City of Ancient Epidaurus and photo opportunity of Saronic
Islands (1 hour – although possibly less unless someone snorkels?)
Visit Epidaurus Theatre and Sanctuary (1 hour)
Lunch in Tolo (Ormos or Romvi)
Palamidi Castle
Nafplio – check into hotel and free time
DAY TWO
Tiryns ( 1 hour)
Argos - Ancient Theatre and Larissa Castle ( 1 hour)
Mycenae (1 hour)
Nemea – wineries. Tour & lunch at Karamitsos, or Bairaktaris or Palivou Estate, (lunch is included if you have booked with lunch or dinner)
The Diolkos

Return to Athens
EXTRAS that you can purchase while booking:
• Admission fees

• Accommodation in 3- or 4-star hotel, depending on availability

• Lunch or dinner each day for each passenger

INCLUSIONS:
• Wholly private tour (your party only)
• Transportation to and from your central hotel in Athens or Piraeus
• Transportation to and from the cruise terminal of Piraeus port and Athens International Airport
• Professional guide at Ancient Corinth

• Professional, English-speaking driver, who provides information and tips and does not enter the sites
• All fuel surcharges and toll roads

EXCLUSIONS:

• Admission fees
• Accommodation in hotels
• Lunch or dinner each day for each passenger

• Coffee, drinks, and snacks


KNOW BEFORE YOU BOOK:
• By booking you must deposit 10% of the amount or full amount

• You will be charged the rest (90%) of full amount 8 days before tour date
• Prices on bookings are for adults and children above 12

• If you have children under 12 or infants please contact us before booking so we can inform you for the extra charge

• Children under 18 must be accompanied by an adult
• All prices are for 1 private vehicle, for 1 to 3 passengers with a sedan, 4-7 passengers with a minivan, usually Mercedes Benz and 8-14 passengers with a Mercedes Benz minibus

• You must be able to walk on unpaved or uneven terrain; otherwise the driver will do their best for you to see most of the sites
• Departure time is usually between 5:00am-9:00am, based on your preference!
• Duration: 2 days, 1 night
• We reserve the right to cancel a booking for a full refund in the case of bad weather or site closures
• Our drivers are professional, friendly, and knowledgeable. Their priority is your satisfaction and safety. All our drivers speak English and are ready to help and to provide tips!
• Our cars are well-maintained, clean, and have free Wi-Fi. Baby chairs, wheelchairs and most phone chargers are available on request, at no additional charge

CANCELLATION POLICY
• We reserve the right to cancel a booking for a full refund in the case of bad weather or site closures & health issues

• You can cancel free of charge up to 7 days in advance of the scheduled departure
• Cancellations between 3 and 6 days in advance of the tour incur a 50% cancellation fee
• Cancellations within 2 days of the scheduled departure incur a 100% cancellation fee
• After that time, no changes to pick-up times and no refunds or cancellations can be made
For any questions we will be more than happy to answer within 24 hours.