Corinth Canal- ZULU BUNGY One of the most exciting Bungee in the world!!!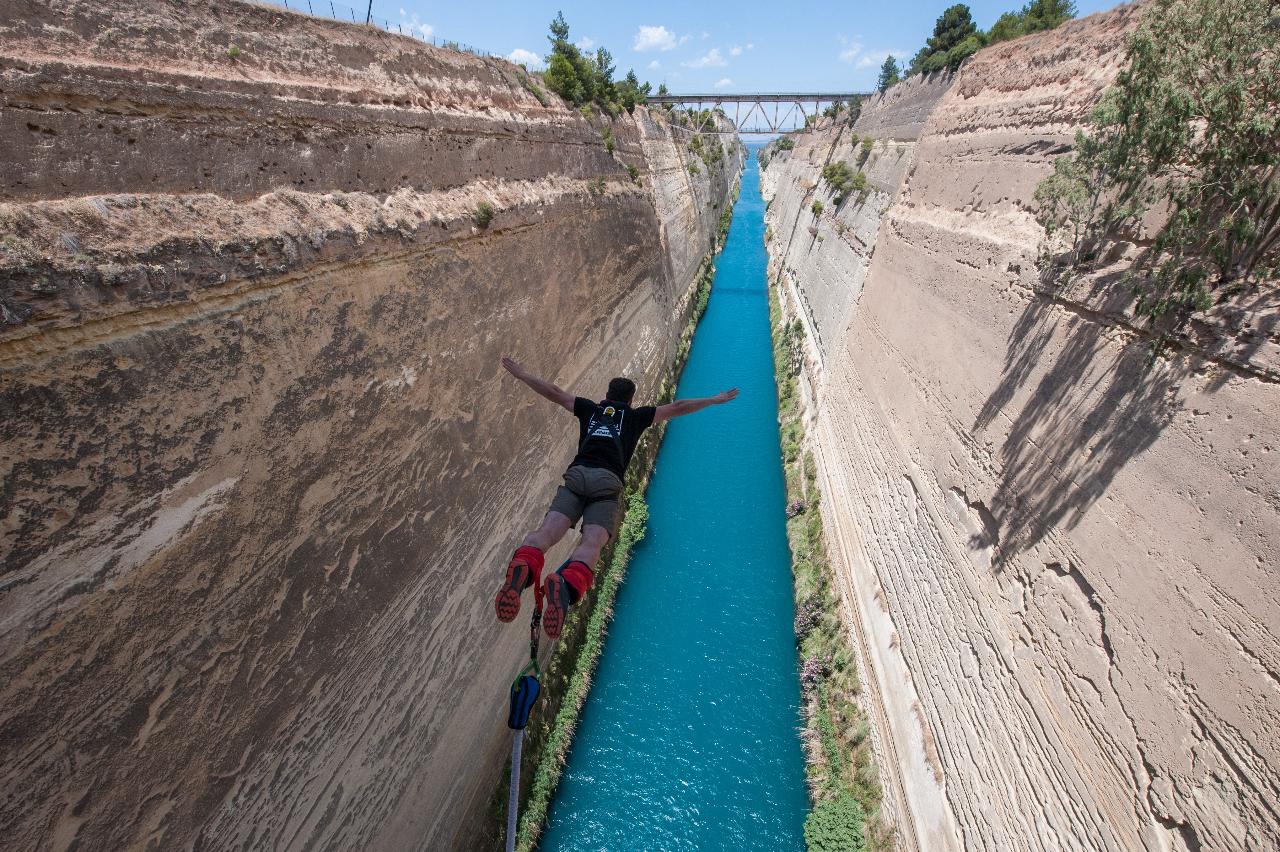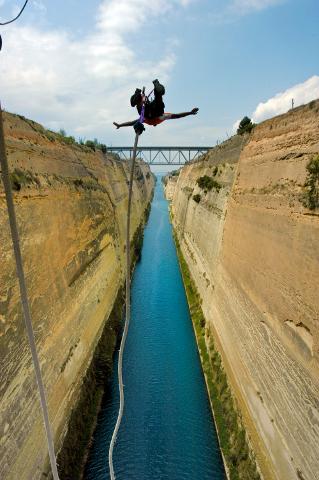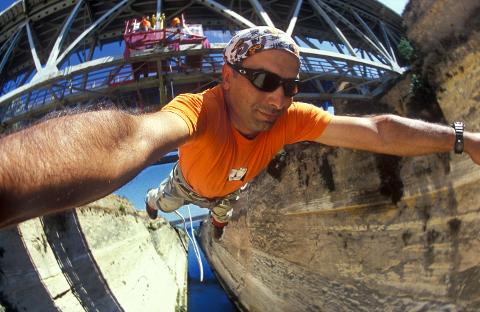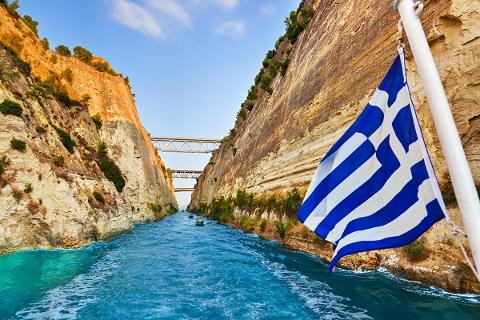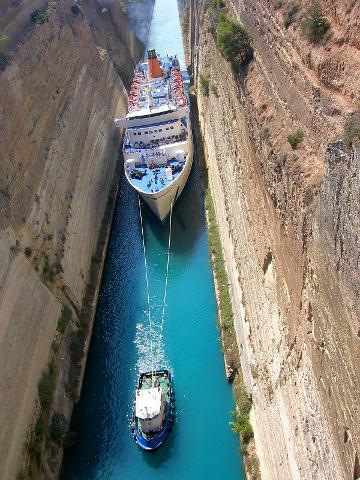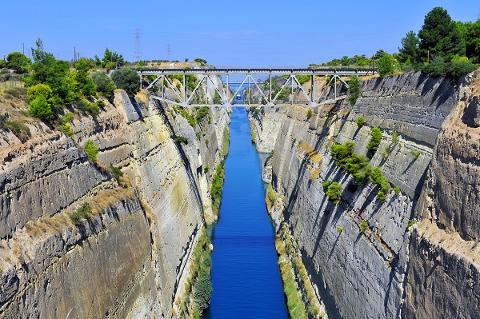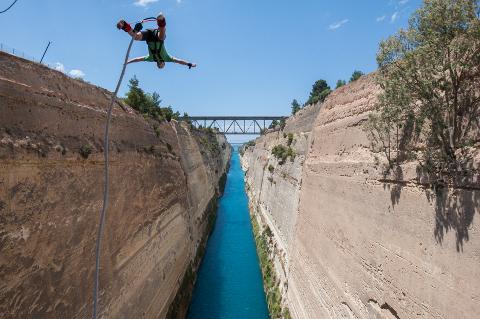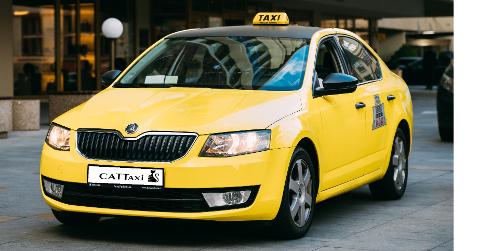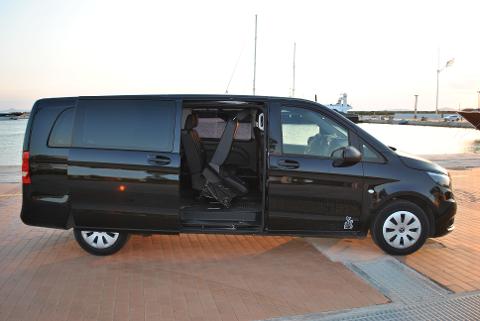 Durata: 6 Ore (aprox.)
Locatie: CORINTH, PELOPONNESE
Cod produs: ZULU BUNGY CATT
HIGHLIGHTS:

• Visit the Corinth Canal and bungee jump!
On this tour, we first go to the Isthmus of Corinth, a narrow piece of land connecting mainland Greece to the Peloponnese. We see the manmade canal which connects the Corinthian and the Saronic Gulfs. The canal was finished in 1893, but its history started as early as 602 BC. It has a length of over 6km, and its sides are 78m tall at the highest point. There are bridges across the canal for cars and people to pass, and which sink up to 12m underwater to let boats through.
After you see the canal from above, you have the option of bungee jumping from the top for an extra fee of 80€ each person which is paid on the spot. The 80€ includes:
the jump + Go Pro DVD + Zulu Bungy T-Shirt.
We then have one hour free to sit on the beachside and have a coffee or a meal.
INCLUSIONS:
• Transportation from and to your central hotel in Athens or Piraeus
• Transportation from and to the cruise terminal of Piraeus port
EXCLUSIONS:
• Admission fees
• Food and drinks
• The cost of the bungee jump, for those who choose to do it!
KNOW BEFORE YOU BOOK:
• You must be in good health to bungee jump
• Weight restrictions apply: 45-105 kilograms (male) and 45-93 kilograms (female)
• ZULU BUNGY is closed every MONDAY & TUESDAY
• They are open from WEDNESDAY to SUNDAY during July, August, September
• They also open SATURDAYS AND SUNDAYS in October
• Children under 16 must be accompanied by an adult
• All prices are for 1 tour for 1-4 passengers in a taxi & up to 7 passengers with a minivan (possible for 8)
• The additional price of €80 (each person) for those who would like to jump, is paid at the time of the jump and includes: the jump + Go Pro DVD + Zulu Bungy T-Shirt.
• Departure time is between 8:00am-16:00pm, based on your preference!
• Duration: 4.5-6 hours
• Our drivers are professional, friendly, and knowledgeable. Their priority is your satisfaction and safety. All our drivers speak English and are ready to help and to provide tips!
• Our cars are well-maintained, clean, and have free Wi-Fi. Baby chairs, wheelchairs and most phone chargers are available on request, at no additional charge
CANCELLATION POLICY:
• You can cancel free of charge until 24 hours before your tour is due to start. No refunds are allowed after this time.
For any questions we will be more than happy to answer within 24 hours.